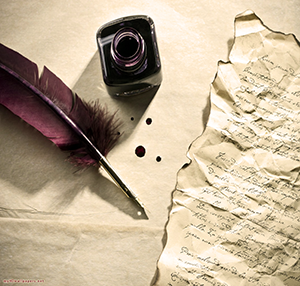 Most students seldom train writing IELTS letters (IELTS General Task 1), concentrating all their efforts on the preparation for the essay. Although the essay really is essential, giving 2/3 of your IELTS Writing score, the letter can stand you in good stead in real life. Besides, a person with Intermediate+ knowledge of English can train writing letters rather easily, just reading lots of good samples and learning main cliches.
Here are the tips how to prepare for writing IELTS letters:
1. Read many good letters
The internet abounds in excellent letter samples. Websites like Simon's blog  or IELTS-buddy  provide excellent material to start with. You can also flip through various Business English textbooks for business letters and General English textbooks for letters for a friend.
2. Feel the style
Each letter needs correct salutation, beginning and round-up phrases. You will need to use informal style (colloquial words, idioms, phrasals, contractions) in your letter to a friend, but semi-formal or formal style for business occasions. It's ok to write "I look forward to meeting you" for official letters, but you will need something like "Keep in touch" for a letter to a friend.
3. Learn the structures
If you learn fixed phrases like "Should you have any questions, do not hesitate to contact me" or "I would greatly appreciate your assistance" you will save a lot of time during real exam. Many of my students actually manage to write a letter in 15 minutes, adding extra 5 minutes to essay writing. One important point to mention: your structures need to be relevant to the topic, e.g. if you have a complaint letter, you need specific phrases like "I hope that you will give this matter your urgent consideration".
4. Begin your letter with your purpose
For business letters, the most suitable opening phrase after salutation would be "I am writing to enquire/ complain/ apologise". For friendly letters you can use informal words, but still state your aim of writing.
5. Be as specific as possible
Some students' letters that I read are too general and lack important details. E.g., if you are writing to an insurance company about a lost item, you need to describe that item and the occasion when you lost it. Give dates, contract number, names, sizes, colours etc.
6. Cover all bullet points
You will need the approach one bullet point = one paragraph. Try to keep your paragraphs balanced (equal in size and importance) and stick to the point.
7. Use correct salutations and round-up sentence
When my students write their first letters, they often forget such trivial things as to write their own name in the end of the letter. For business letters, you will need to write: "Yours sincerely," if you begin with "Dear Mr Black" or "Yours faithfully" if you begin your letter with "Dear Sir or Madam". Before final salutation, you need some round-up phrase like "Hope to hear from you soon" (friendly) or "I look forward to receiving your response." (business).
8. Use a variety of vocabulary
For any letter, you will need excellent collocations and synonyms. It will be nice to use colloquial idioms for a letter to your friend and business vocabulary for formal letters.
9. Use participial phrases and various complex sentences
Grammar is an important criterion, giving you 25% of your score. Participial phrases will help you to avoid beginning every paragraph with "I". Complex sentences with pronouns like because, that, when, how, which, why, where etc. will help you to demonstrate your grammar range.
As you practice writing letters, it will be useful to have your letters checked by an experienced IELTS tutor. Then you will increase your chance to get a high score during real exam.