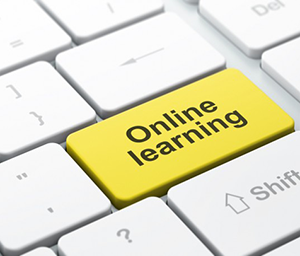 The first time I heard about MOOCs (massive online open courses) was some years ago, when three of my friends programmers did several online courses offered by Stanford University. One of those friends later got a job with Google, in their Swiss office. At that time, the only things I knew about MOOCs was that they were free of charge, gave people some statements of accomplishment and were taught by several universities.
I couldn't really understand why the universities would teach for free until I saw the TED presentation by Daphne Koller and Coursera project.  In fact, the main mission of MOOCs is really inspiring  – to provide people all over the world with an opportunity to learn.
Feeling curious how it works, I subscribed to some courses and started listening to lectures, doing quizzes and writing essays. I felt amazed that now it is possible to listen to the lecturers from the world's best universities and do this for free. As a teacher of English, I widely recommend MOOCs to some of my students if I see that their level is Intermediate or higher. Personally, I prefer Coursera, but there are more platforms: Udacity, EdX, Iversity.
Why MOOCs are great
You can choose from hundreds of courses and improve both, your English and your knowledge of many different subjects
You are not limited by one area of science or arts
You can study from any place in the world, at convenient time
Most of MOOCs are free of charge
If you study successfully, you can get a statement of accomplishment and use it for your job interview, website or blog
You can meet new people with similar interests from all over the world and make friends
Some downsides
Not all the courses are equally interesting or well-presented
Some students cheat just to get a statement of accomplishment
Peer-review system can be disappointing – sometimes your essay can be checked by peers who are too critical
Tips how to use MOOCs
Browse the courses according to your interests
Subscribe to one course, then check if you enjoy it or not
Try not to do more than two courses at the same time, unless you are absolutely free
Take notes after videos
Have a separate file for new vocabulary
Communicate at the forums, but make sure that you do the tasks first
Don't worry if you don't like some course, just go for another one
So far, I did several courses on Social psychology, leadership, nutrition, writing and logics. My favourite ones are Social Psychology and Child Nutrition because the lecturers are charismatic and truly engaged, presenting their materials in a captivating manner.