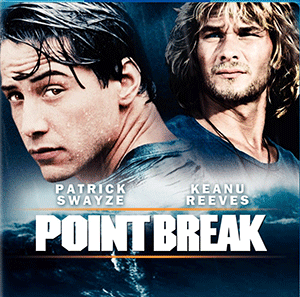 Когда мне было 18 лет, друзья позвали меня в арт-хаус кино на английский фильм «Чувство и чувствительность». Это был мой первый опыт просмотра фильма на английском языке. Хоть мне и не всё было понятно, я ощутила восторг. Уже позже университетские преподаватели иногда устраивали «кино-занятия», принося фильмы на английском языке. Теперь я помню эти занятия и лексику из фильмов гораздо лучше, чем «домашнее чтение» или пары по грамматике.
Кому можно смотреть фильмы и сериалы на английском языке? Любому! Даже те, кто не говорит по-английски, могут подключить к фильму русские субтитры и наслаждаться настоящими голосами актёров. Один из моих сербских знакомых свободно говорит по-английски, по-французски и по-русски. Секрет заключается в сербском телевидении — много фильмов транслируют на языке оригинала с сербскими субтитрами, а он часами смотрел фильмы.
По мере продвижения в изучении английского языка, переключайтесь на фильмы с английскими субтитрами, а затем, отключайте субтитры совсем. Это будет наиболее эффективным для восприятия английской речи на слух.
Вот список некоторых фильмов, которые мне понравились, включая комедии, драмы, фантастику и мелодрамы.
Комедии
Wag the Dog (1997)
Before elections, a spin-doctor and a Hollywood producer join efforts to «»fabricate»» a war in order to cover-up a presidential sex scandal.
Crocodile Dundee (1986)
An American reporter goes to the Australian outback to meet an eccentric crocodile poacher and invites him to New York City.
The Gods Must Be Crazy (1981)
A comic allegory about a traveling Bushman who encounters modern civilization and its stranger aspects, including a clumsy scientist and a band of revolutionaries.
Bridget Jones' Diary (2001)
A British woman is determined to improve herself while she looks for love in a year in which she keeps a personal diary.
Up in the Air (2009)
With a job that has him traveling around the country firing people, Ryan Bingham leads an empty life out of a suitcase, until his company does the unexpected: ground him. Stars: George Clooney
Annie Hall (1977)
Neurotic New York comedian Alvy Singer falls in love with the ditsy Annie Hall. Stars: Woodie Allen
Драмы
Point Break (1991)
An FBI agent goes undercover to catch a gang of bank robbers who may be surfers.
Deep Blue (1988)
Enzo and Jacques have known each other for a long time. Their friendship started in their childhood days in the Mediterranean.
Anna and King (1999)
The story of the romance between the King of Siam and the widowed British schoolteacher Anna Leonowens during the 1860's.
Little Buddha (1993)
Lama Norbu comes to Seattle in search of the reincarnation of his dead teacher, Lama Dorje. His search leads him to young Jesse Conrad
The Negotiator (1998)
In a desperate attempt to prove his innocence, a skilled police negotiator accused of corruption and murder takes hostages in a government office to gain the time he needs to find the truth.
Atlas Shrugged (2011)
A powerful railroad executive, Dagny Taggart, struggles to keep her business alive while society is crumbling around her. Based on the 1957 novel by Ayn Rand.
The Game (1997)
Wealthy financier Nicholas Van Orton gets a strange birthday present from wayward brother Conrad: a live-action game that consumes his life.
Everything is Illuminated (2005)
A young Jewish American man endeavors to find the woman who saved his grandfather during World War II in a Ukrainian village, that was ultimately razed by the Nazis, with the help of an eccentric local.
All About Eve (1950)
An ingenue insinuates herself in to the company of an established but aging stage actress and her circle of theater friends.
A Beautiful Mind (2001)
After a brilliant but asocial mathematician accepts secret work in cryptography, his life takes a turn to the nightmarish.
Scent of a Woman (1992)
A prep school student needing money agrees to «»babysit»» a blind man, but the job is not at all what he anticipated. Stars: Al Pachino
Sophie's Choice (1982)
Sophie is the survivor of Nazi concentration camps, who has found a reason to live in Nathan, a sparkling if unsteady American Jew obsessed with the Holocaust. Stars: Meryl Streep
Wall Street (1987)
A young and impatient stockbroker is willing to do anything to get to the top, including trading on illegal inside information taken through a ruthless and greedy corporate raider who takes the youth under his wing. Stars: Michael Douglas
Wall Street: Money Never Sleeps (2010)
Now out of prison but still disgraced by his peers, Gordon Gekko works his future son-in-law, an idealistic stock broker, when he sees an opportunity to take down a Wall Street enemy and rebuild his empire.
Фантастика и фэнтэзи
Interstate 60 (2002)
A confused young man (Marsden) takes a journey on a road that doesn't exist on any map.
Lord of the Rings (2001)
In a small village in the Shire a young Hobbit named Frodo has been entrusted with an ancient Ring. Now he must embark on an Epic quest to the Cracks of Doom in order to destroy it. Stars: Elijah Wood
Source Code (2011)
An action thriller centered on a soldier who wakes up in the body of an unknown man and discovers he's part of a mission to find the bomber of a Chicago commuter train.
The Matrix (1999)
A computer hacker learns from mysterious rebels about the true nature of his reality and his role in the war against its controllers.
The Inception (2010)
In a world where technology exists to enter the human mind through dream invasion, a highly skilled thief is given a final chance at redemption which involves executing his toughest job to date: Inception.
Limitless (2011)
A writer discovers a top-secret drug which bestows him with super human abilities.
Мелодрамы
The Devil Wears Prada (2006)
A naive young woman comes to New York and scores a job as the assistant to one of the city's biggest magazine editors, the ruthless and cynical Miranda Priestly.
Sound of Music (1965)
A woman leaves an Austrian convent to become a governess to the children of a Naval officer widower.
Breakfast at Tiffany's (1961)
A young New York socialite becomes interested in a young man who has moved into her apartment building. Stars: Audrey Hepburn
Sabrina (1954)
A playboy becomes interested in the daughter of his family's chauffeur. But it's his more serious brother who would be the better man for her.
Flashdance (1983)
A Pittsburgh woman with two jobs as a welder and an exotic dancer wants to get into ballet school.
Love Actually (2003)
Follows the lives of eight very different couples in dealing with their love lives in various loosely and interrelated tales all set during a frantic month before Christmas in London, England.
Mamma Mia (2008)
The story of a bride-to-be trying to find her real father told using hit songs by the popular '70s group ABBA.
Roman Holiday (1953)
A bored and sheltered princess escapes her guardians and falls in love with an American newsman in Rome. Stars: Gregory Peck, Audrey Hepburn.
Sources of descriptions: IMDB, Wikipedia
Source of image: Amazon.