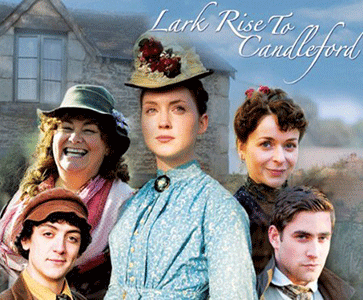 Многим нравится регулярно смотреть сериалы или фильмы. А если вы начнёте смотреть сериалы на английском языке, то совместите приятное с полезным. Ведь так просто найти 30-40 минут в день насладиться очередной серией любимого сериала. Достаточно лишь купить пару дисков или посмотреть сериал прямо в интернете.
Мы с мужем пересмотрели множество сериалов на английском языке. Иногда нам бывает сложно выбрать интересный новый сериал, и мы долго выискиваем в интернете положительные отзывы и смотрим трейлеры.
Обычно я рекомендую студентам уровня Intermediate смотреть сериалы с английской звуковой дорожкой и английскими субтитрами, чтобы постепенно привыкнуть. Через полгода-год они могут начать смотреть фильмы без субтитров, что положительно повлияет на навык восприятия английской речи на слух.
Если же вы новичок, лучше воспользоваться «облегчённым» вариантом — и смотреть сериалы с английской звуковой дорожкой, но русскими субтитрами. Лучше всего начать с комедийного сериала Extr@, специально снятого для обучения английскому языку. Остальные сериалы могут показаться сложноватыми, но чем больше люди смотрят, тем лучше они понимают.
Вот список cериалов, которые мне понравились, и которые я готова порекомендовать к просмотру на английском языке:
Комедии и приключения
Extr@
This is an educational TV series. Even elementary-level students will understand it, as the speakers pronounce words very clearly. Two young women share a flat in London. They have a neighbour, who fancies one of the women, and a guest from Argentina. Their landlady has set very strict guidelines for the tenants and she regularly checks up on them.
White collar (2009)
Neal Caffrey, a con man, forger and thief, is captured after a three-year game of cat and mouse with the FBI. With only months left while serving a four-year sentence,he escapes from a maximum security federal prison to find Kate, his girlfriend. Peter Burke, the FBI agent who initially captured Caffrey, finds him and returns Caffrey to prison. Caffrey proposes a deal: he will help Burke catch other criminals as part of a work-release program. Burke agrees, after some hesitation. This begins an unconventional but successful partnership.
Being Erica (2009)
Erica Strange begins seeing a mysterious therapist to deal with regrets in her life. When a therapy session is set to begin, she can walk through absolutely any door and end up in the therapist's office.  In subsequent sessions, Erica is sent back in time to relive and change a regret from her list which relates to a current problem in her life.
Pan Am (2011)
Named for the iconic Pan American World Airways, the series features the pilots and stewardesses of the airline as it operated in the early 1960s at the beginning of the commercial Jet Age. Dean pilots the Clipper Majestic's first New York to London flight and searches for his girlfriend, Bridget, about whom he learns some shocking news. Veteran stewardess Kate  takes her first U.S. intelligence assignment to switch a passenger's passport. Meanwhile, her sister Laura must deal with people asking her if she is the stewardess on the cover of Life magazine.
Fawlty Towers (1975)
The series is set in Fawlty Towers, a fictional hotel in the seaside town of Torquay, on the «English Riviera». The plots centre around tense, rude and put-upon owner Basil Fawlty, his bossy wife Sybil, a comparatively normal chambermaid Polly, and hapless Spanish waiter  and their attempts to run the hotel amidst farcical situations and an array of demanding and eccentric guests.
Mind Your Language (1977)
The show is set in an adult education college in London and focuses on the English as a Foreign Language class taught by Mr Jeremy Brown, portrayed by Barry Evans, who had to deal with a motley crew of foreign students-immigrants.
Black Books (2000)
Bernard Black runs his own bookshop even though he doesn't much like people who buy his books. A central theme is Bernard's odd position as a hostile shopkeeper who displays little enthusiasm or interest in retail (or, indeed, anything outside drinking, smoking, and reading) and actively avoids having to interact with anyone.
Детективы
Sherlock (2010)
In this modernised version of the Conan Doyle characters, using his detective plots, Sherlock Holmes lives in early 21st century London and helps Scotland Yard's detective inspector Lestrade to solve various crimes. Doctor Watson is now a fairly young veteran of the Afghan war, less adoring and more active.
Lie to Me (2009)
Dr. Cal Lightman teaches a course in body language and makes an honest fortune exploiting it. He and his colleagues in The Lightman Group accept assignments from third parties (commonly local and federal law enforcement), and assist in investigations, reaching the truth through applied psychology: interpreting microexpressions, through the Facial Action Coding System, and body language.
Мелодрамы
Downton Abbey (2010)
Lord Crawley sees his family heritage, especially the grand country home Downton Abbey, as his mission in life. The death of his heir aboard the Titanic means distant cousin Matthew Crawley, a Manchester lawyer, suddenly is next in line and accepts moving onto the vast estate with his even more modernist, socially engaged mother, who clashes with his lordship's domineering, conservative mother, the dowager. Marrying off the daughters is another concern. Meanwhile, the butler presides over a staff which serves the family, but also lead most of their entire lives in the servants' quarters, intriguing amongst themselves.
Pride and Prejudice (1995)
Elizabeth Bennett is a strong-willed yet sensible young woman whose father is a gentleman with a quite modest estate and whose uncle suffers in status from being a businessman in Cheapside. She has four sisters, a long-suffering but loving father, and a mother anxious to marry them to wealthy young gentlemen. At a local ball, she encounters one such wealthy young man, Mr. Fitzwilliam Darcy — and as Mr. Darcy is arrogant, cold and rude, she feels strong dislike at first sight.
Sense and Sensibility (1981)
The Dashwood sisters, Elinor and Marianne, must search for a new house with their mother; their former home and the majority of the money having been inherited by their half-brother at the passing of their father. The family is given the lease of a cottage by a kind cousin. Disciplined and restrained Elinor forms an attachment to quiet Edward Ferrars, while her impetuous and emotional sister Marianne falls for dashing John Willoughby. However, the Dashwoods' lack of fortune and the strict social structure of 18th century England affects the marriage prospects of both sisters.
Jane Eyre (1983)
The story of Jane Eyre, the plain quakerish governess is told from her childhood until she arrives at Thornfield Hall to tutor the young Adele. She finds herself intrigued by and attracted to Thornfield's owner, the dark, sardonic Mr. Rochester. But a dreadful secret resides in Thornfield Hall.
Lark Rise to Candleford (2008)
The series is set in the picturesque small Oxfordshire hamlet of Lark Rise and the wealthier neighbouring market town of Candleford towards the end of the 19th century. The narrative is seen through the eyes of a teenage girl, Laura Timmins , as she leaves Lark Rise to start a new life under the wing of her cousin, the independent and effervescent Dorcas Lane, who is Post Mistress at the local Post Office in Candleford. Through these two characters, viewers experience the force of friendship as Laura and Dorcas see each other through the best and worst of times.
Фантастика и фэнтэзи
Terra Nova (2011)
One of the most expensive TV series in broadcasting history, it is initially set in 2149, a time when overpopulation and declining air quality worldwide threatens all life on Earth. After scientists discover a rift in spacetime, they begin sending people in a series of «pilgrimages» 85 million years into Earth's Cretaceous past, to a different «time stream».The series focuses primarily on the lives of the Shannon family (Jim, his wife Elisabeth, and their three children Josh, Maddy, and Zoe) as they join the Terra Nova colony in the prehistoric past and battle to survive against a backdrop of dinosaurs and prehistoric dangers.
Once Upon a Time (2011)
The series takes place in the fictional seaside town of Storybrooke, Maine, in which the residents are actually characters from various fairy tales that were transported to the «real world» town and robbed of their real memories by the Evil Queen, Regina The town's only hope lies with a bail bondswoman, Emma Swan , the daughter of Snow White and Prince Charming. As such, she is the only person who can break the curse and restore the characters' lost memories.
Game of Thrones (2011)
This spectacular TV series is set on the fictional continents of Westeros and Essos at the end of a decade-long summer, interweaves several plot lines. The first one follows the members of several noble houses in a civil war for the Iron Throne of the Seven Kingdoms; the second one covers the rising threat of the impending winter and the mythical creatures of the North; the third one chronicles the attempts of the exiled last scion of the realm's deposed dynasty to reclaim the throne. Through its morally ambiguous characters, the series explores issues of social hierarchy, religion, civil war, sexuality, crime, and punishment.
 Tower Prep (2010)
Ian is a rebellious teenager who had recently been suspended from his school. Shortly thereafter, he wakes in a mysterious preparatory high school. Tower Prep is an exclusive school for people with special abilities. None of the students know where they are or how they had arrived there, and there's no escape. Panicking, Ian tries to escape, and in the course of his failed attempt he meets three other students: Gabe, Suki and CJ. Throughout the series, the four friends make it their mission to uncover the mysteries behind Tower Prep and find a way to return to their normal lives.
The Lost Room (2006)
Joe Miller uncovers a key while working on a murder case. The key can open every door and take him into a motel room, but if you leave something there, it will be gone as soon as the room «resets». The man discovers that there are special objects hidden in different places. They don't look special, but they have special powers. When his daughter disappears and he is framed for killing his partner, he must find a way to bring her back from the room, while working with different groups and people searching for the objects. But who can he really trust when everyone goes crazy after touching the objects.
Merlin (2008)
Young Merlin is a teenager, discovering and then learning to master his magical gift. Magister Gaius, King Uther Pendragon's learned court physician to whom he's assigned as humble page, teaches him medicine, coaches his magical self-study, and warns him of Uther's strong aversion to magic. Merlin becomes squire to the noble but imprudent crown prince, Arthur, whose fate is linked with Merlin.
Sources of descriptions: IMDB, Wikipedia
Source of image: Amazon.