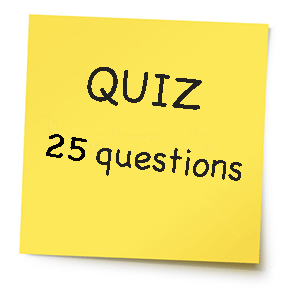 English phrasal verbs can be a challenge even for Advanced learners. Test your knowledge  by taking this twenty-five-question quiz on English phrasal verbs. Having answered all the questions, you can click the button "view questions" and  see the correct answers.
In case you decide that you need to develop your knowledge of phrasal verbs, I could recommend you two textbooks:
1) Phrasal Verb Organiser with Mini-Dictionary by Jown Flower
2) English Phrasal Verbs in Use by Michael McCarthy and Felicity O'Dell 
Good luck!
[WpProQuiz 3]