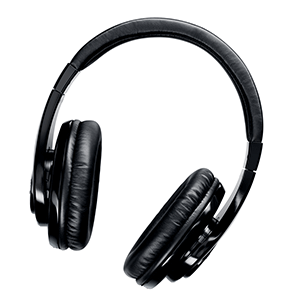 Listening in English is fun. While practicing, you can learn much interesting information, relax and enjoy a captivating movie. When you try to develop your English listening skills, the most important skill to train is to grasp the idea of what you hear, not each separate word. Of course, in case you do not understand the key words, you will probably need to expand your vocabulary first.
If you know the words, but can't comprehend them, just take your time and keep listening to English recordings again and again. Practice makes perfect! You will be surprised at your comprehension progress just a few months later.
So, what can you do to improve your listening in English?
Make it a habit to listen to 2 podcasts per day. If you like, you can also use transcripts to learn new vocabulary. Download podcasts on your mobile phone so that you could listen to them anywhere.
2) Watch TED presentations
Do you know about TED? It is a collection of 20-minute presentations by remarkable people. I would recommend you to start with "jaw-dropping" section. Then you can search by keywords to find something close to your interests. Try to watch at least 3 presentations per week.
3) Watch movies in English without subtitles
That's a great alternative to evening TV! If your spouse or partner can speak English too, you could enjoy this activity together, watching and discussing TV-series or films. You can buy DVDs or search movies on the Internet.
4) Listen to English audiobooks
Check Amazon for audiobooks. Personally, I like the audiobooks read by Stephen Fry, he's got impeccable British pronunciation. Again, you could download them on your mobile phone and listen to them at your leisure.
Have you ever wondered what if feels like to be taught by the world best professors? Now you have this opportunity! You can choose an online course in a wide range of topics: Humanities, Medicine, Biology, Social Sciences, Mathematics, Business, Computer Science, etc. You may even get a certificate signed by your professors if you complete the course successfully!