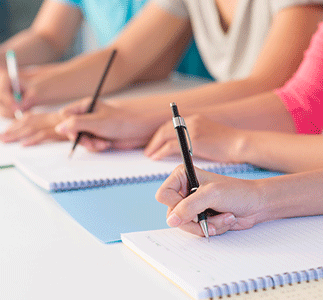 English lessons
At the moment, I'm not scheduling individual classes with new students. You can read the information below for future reference.
Methods
My main method of education is the communicative one. It means that we will practice plenty of conversations, discussions in intensive contexts and simulate real-life situations, and, in the meanwhile you will learn new vocabulary and some grammar.
When it comes to grammar, I use the traditional approach of rules explanation, as well as oral drills and exercises.
Vocabulary is often acquired naturally, during speaking, listening and reading. In addition, I use the association method, semantic maps and story-telling to activate vocabulary. Students who need to take IELTS or another international exam have special vocabulary lists.
Finally, I develop evenly students' listening (podcasts, presentations, films), reading (books and articles) and writing skills.
Rules
For individual learners: if you need to cancel or change the time of our English lesson, I will ask you to warn me at least three hours in advance. Otherwise, the class should be paid in full. Life is full of unexpected situations, but most of them can be predicted in advance.
Mini-groups  can cancel a lesson, but they need to warn me about it at least 24 hours before. If only one person skips a lesson and others study, the lesson is paid as a usual group lesson.
I usually allow for some time between the classes, so that if you are 5-10 minutes late, I will still be able to have a full-length class with you in 90% of cases. But, if your delay is greater than 10 minutes, our class will be shorter.
Textbooks
I use many wonderful textbooks published by Oxford University Press, Macmillan, Cambridge University Press and Pearson Longman. Often my students get a kind of mixture of materials from different textbooks, but work with textbooks still takes less time than speaking practice.
Other study tools
You will need a pen and a notepad or an A4 journal for new vocabulary. I would recommend you to visit a nice stationery shop and take your time choosing the study tools that you really like.
Those who plan to do some reading may need a Kindle ebook, it can be used both for books and website articles.
You will have to create a Google doc for your Vocabulary (as a Spreadsheet), you will need a Google account to do that.